Our Mission: Building Minds. Building Futures. Let's Soar Together!
Principal: Stephanie Montez
Phone: (480) 472-7500 Fax: (480) 472-7474
Office Hours: 7:15 am - 3:15 pm
School Begins at 7:45 am
Release at 2:15 pm
Early Release Wednesdays at 1:45 pm
For registration information and enrollment procedures, click here
Click here

to see what's happening at Hawthorne!
Hawthorne is Proud to be an AVID elementary school!
To find out more about AVID click here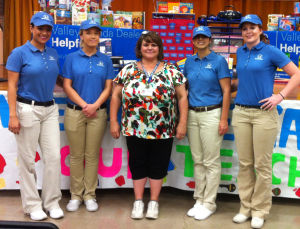 - Ms. Bamper was in the News!!! Read all about it!
Donate to our school just by shopping by linking your Red Card at Target - our school ID is 25705
Like us on Facebook! Search "facebook.com/HawthorneMPS" You can also follow us on Twitter @HawthorneMPS
QUICK LINKS:

Typing Practicehttps://www.typingweb.com/
Pay & Donate Lunch or ECA
Love your child's teacher? Nominate him/her for a special award here!