Ms. Amethyst Hinton Sainz
Email: Click Here
Phone: (480) 432-2267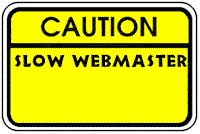 Biography
Hello!
Although I was born in northern California, I grew up in Arizona. I have been teaching in the state for over 20 years. I have degrees from the University of Arizona (Go Wildcats!) and from Middlebury College in Vermont. I am proud to be a National Board Certified Teacher.
I love reading and writing, and especially love to see students learning and growing throughout each year. My goal is for us all to work together so that these students will have every opportunity they can in life.
In my "free" time my family and I take care of our chickens and dachshund, take care of the vegetable garden, do projects around the house, hike, camp, travel, visit friends and relatives in Tucson and elsewhere, read, exercise, watch Doctor Who, and generally keep more busy than we should be. There is always something happening. One of my goals is to find more time to read and write!
You can find some of my writing about education policy on the blog Stories from School Arizona, through the Arizona K12 Center.
I welcome email and phone calls from parents. I would love to hear from you any time!