School Hours
Mon, Tue, Thu, Fri9:15 a.m. - 4 p.m.
Wed9:15 a.m. - 3:30 p.m.
Office Hours
Mon - Fri8 a.m. - 4:30 p.m.
School Spelling Bee
Congratulations to our Spelling Bee winner Robyn Soden, and our runner up, Kaitlyn Fisher. Way to go ladies!
Upcoming Events
Skyline Parent Night - January 27th at 6:00 pm there will be a Skyline Parent night for all incoming Freshman.
Spring Pictures - Spring pictures are coming! February 4th during Science classes. If your student wasn't here during our fall pictures or you just want new school pictures of your student, take advantage of this opportunity.
School Valentine's Dance - February 7th from 4:15 to 5:30 pm. Students must have a ticket to attend. Tickets will be available for sale in the bookstore the week prior to the dance.
Science Fair - The school Science Fair will be Thursday, February 13th in our Media Center. Parents are welcome to come tour the Science Fair from 4:30 - 6:30 pm that day.
Registration: Julie Waldref 480-472-9902
email: jcwaldref@mpsaz.org
Registration available 8:30am - 3:00pm
Appointments also available
8th Grade Counselor: Jodi Kelly 480-472-4666
7th Grade Counselor: Rosie Marquez 480-472-4661
General Counselor: Nicki Waehner 480-472-4662
Principal: Adam Unrein 480-472-4659
Secretary to Principal: Katie Lowe 480-472-4650
Assistant Principal: Shawna Sirois 480-472-4657
Secretary to Asst. Principal: Patricia Schaefer 480-472-4651
Office Hours: 8:00 a.m. to 4:15 p.m.
Fax: 480-472-9999
Our Vision Statement...
We aim to inspire and empower our students for success in all aspects of life.
Our Mission Statement...
The mission of George N. Smith Junior High is to support the successful educational process of each student in a safe and orderly environment.
Our staff collaborates to provide opportunities for all students to become college and career ready by developing appropriate interpersonal skills, supporting a positive school culture, and becoming lifelong learners contributing to their communities.
Anonymous Tip Line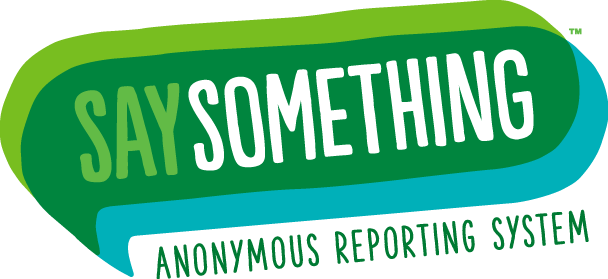 Text or leave a message at
480-331-6282