School Hours
Mon, Tue, Thu, Fri9:15 a.m. - 4 p.m.
Wed9:15 a.m. - 3:30 p.m.
Office Hours
Mon - Fri8 a.m. - 4:30 p.m.
Message From Mr. Unrein
Hello Smith Community:
As we wait to see what our educational plan will look like, based on state and federal mandates, I wanted to reach out and let you know that all our staff is now working from home. I have asked each teacher to reach out and let their students know that they are available via email right now. Their working hours are from 8:15 – 4:15, Monday through Friday. We are currently programing a system that allows them to make phone calls from their computers. Please stay tuned for more information once it becomes available.
I understand that the closure of Arizona schools may leave some students without services, and we are working to fill these voids. Please remember that all Mesa elementary schools are serving pick up lunches between 11:00 am to 1:00 pm to students under the age of 18; these lunches also come with a breakfast for the next day.
If your student needs to talk to a counselor or if you need any information regarding mental health or counseling in general, please reach out to schedule an appointment for a phone call with one of our counselors:
Jodi Kelly <jmkelly@mpsaz.org
Rosalba Marquez <rmarquez@mpsaz.org
Niccola Waehner <ntwaehner@mpsaz.org
For the quickest and most comprehensive news regarding school closures at MPS, please regularly visit http://www.mpsaz.org/beprepared/
Our staff misses students already and we are eager to see what instruction will look like based on forthcoming decisions from the Arizona Department of Education. I will be in touch soon with what all education at Smith will look like.
Sincerely,
Adam Unrein
480-472-4659
Summer Transition Program
Our Summer Transition program for incoming 7th graders will be July 22nd and 23rd from 8:00 am to noon. Registration forms will be available in May from your student's current elementary school.
Sidewinder News
Sidewinder News

Posted by

Susan Bartow

on Wednesday, February 12, 2020 at 2:02 PM (MST)

Spring Newsletter, Literacy Showcase, Testing Dates and Papa Kelsey's Eat Out Night
Registration: Julie Waldref 480-472-9902
email: jcwaldref@mpsaz.org
Registration available 8:30am - 3:00pm
Appointments also available
8th Grade Counselor: Jodi Kelly 480-472-4666
7th Grade Counselor: Rosie Marquez 480-472-4661
General Counselor: Nicki Waehner 480-472-4662
Principal: Adam Unrein 480-472-4659
Secretary to Principal: Katie Lowe 480-472-4650
Assistant Principal: Shawna Sirois 480-472-4657
Secretary to Asst. Principal: Patricia Schaefer 480-472-4651
Office Hours: 8:00 a.m. to 4:15 p.m.
Fax: 480-472-9999
Our Vision Statement...
We aim to inspire and empower our students for success in all aspects of life.
Our Mission Statement...
The mission of George N. Smith Junior High is to support the successful educational process of each student in a safe and orderly environment.
Our staff collaborates to provide opportunities for all students to become college and career ready by developing appropriate interpersonal skills, supporting a positive school culture, and becoming lifelong learners contributing to their communities.
Anonymous Tip Line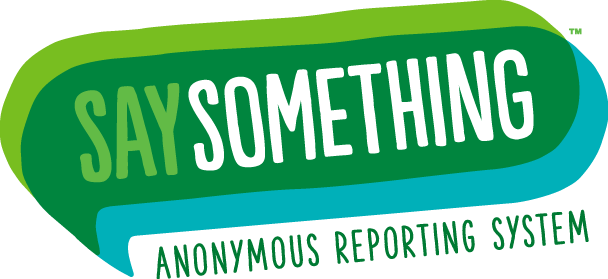 Text or leave a message at
480-331-6282