School Hours
Mon, Tue, Thu, Fri9:15 a.m. - 4 p.m.
Wed9:15 a.m. - 3:30 p.m.
Office Hours
Mon - Fri8 a.m. - 4:30 p.m.
Upcoming Events
On Tuesday night, Skyline High is hosting a community workshop, Suicide Postvention: Understanding & Supporting Those Bereaved by Suicide.
The workshop will discuss how to effectively provide bereavement support after a suicide has occurred in a community, using best-practice postvention standards. Participants will learn about postvention guidelines and available resources.
The workshop is facilitated by Steve Schiro of EMPACT-Suicide Prevention Center. Mr. Schiro is a former educator who became involved in suicide prevention work after losing his son to suicide.
The event begins at 6:30 p.m., Oct. 22, in the Skyline High auditorium, 845 S. Crismon Rd., Mesa. Learn more and register online.

_____________________________________________________________
El martes por la noche, Skyline High estará organizando un taller comunitario, Posvención del Suicidio: Comprendiendo & Apoyando a Aquellos En Duelo por Suicidio.
El taller discutirá cómo proporcionar apoyo durante el duelo de manera efectiva después de que haya ocurrido un suicidio en una comunidad, utilizando los estándares de mejores prácticas posteriores a la intervención. Los participantes aprenderán sobre las pautas de posvención y los recursos disponibles.
El taller será presentado por Steve Schiro de EMPACT-Centro de Prevención del Suicidio. Schiro es un ex educador que se involucró en el trabajo de prevención del suicidio después de perder a su hijo por suicidio.
El evento comienza a las 6:30 p.m., el 22 de octubre, en el auditorio Skyline High, 845 S. Crismon Rd., Mesa. Obtenga más información y regístrese en línea.
Sidewinder News
Sidewinder News

Posted by

Susan Bartow

on Tuesday, September 24, 2019 at 10:02 AM (MST)

Budget Increase/Override, Eat Out Opportunity, Parent University Class, SIAC/Title I Meeting, End of Quarter
Registration: Julie Waldref 480-472-9902
email: jcwaldref@mpsaz.org
Registration available 8:30am - 3:00pm
Appointments also available
8th Grade Counselor: Jodi Kelly 480-472-4666
7th Grade Counselor: Rosie Marquez 480-472-4661
Principal: Adam Unrein 480-472-4659
Secretary to Principal: Katie Lowe 480-472-4650
Assistant Principal: Shawna Sirois 480-472-4657
Secretary to Asst. Principal: Patricia Schaefer 480-472-4651
Office Hours: 8:00 a.m. to 4:15 p.m.
Fax: 480-472-9999
Our Vision Statement...
We aim to inspire and empower our students for success in all aspects of life.
Our Mission Statement...
The mission of George N. Smith Junior High is to support the successful educational process of each student in a safe and orderly environment.
Our staff collaborates to provide opportunities for all students to become college and career ready by developing appropriate interpersonal skills, supporting a positive school culture, and becoming lifelong learners contributing to their communities.
Anonymous Tip Line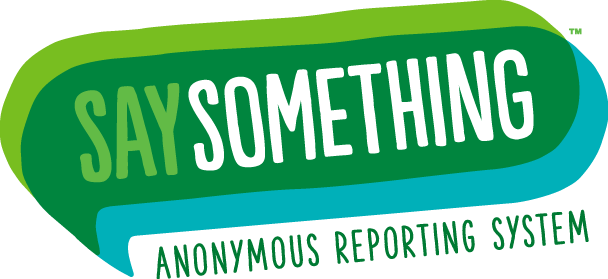 Text or leave a message at
480-331-6282