School Hours
Mon, Tue, Thu, Fri9:15 a.m. - 4 p.m.
Wed9:15 a.m. - 3:30 p.m.
Office Hours
Mon - Fri8 a.m. - 4:30 p.m.
Learn more about remote learning at Mesa Public Schools
Summer Closure
The office is currently closed for summer break and will reopen Monday, July 13. School begins Tuesday, August 4. For your convenience, you may enroll your child online and complete re-enrollment for returning students at any time at mpsaz.org/enroll or for assistance contact the office beginning July 13.
La oficina se encuentra cerrada por las vacaciones de verano y reabrirá el lunes, 13 de julio. El primer día de clases es el martes, 4 de agosto. Puede inscribir a sus hijos en línea o completar su reinscripción para estudiantes que regresan en cualquier momento en mpsaz.org/enroll o para asistancia contacte a la oficina a partir del 13 de jul.
Opening of School Virtual Meeting
Sign up for our opening-of-school feedback virtual meetings
Hello Mesa Public Schools community,
On June 18, the district will release its initial plans for returning to school, and your feedback is requested. Please join us at an upcoming stakeholder virtual meeting to share your thoughts. Meetings can be joined by computer or phone.
Parents and community members:
June 18, 3-5 p.m.*

June 22, 5-7 p.m.*

June 24, 8-10 a.m.*
Teachers and staff:
June 18, 3-5 p.m.

June 22, 5-7 p.m.

June 24, 8-10 a.m
Students:
June 18, 3-5 p.m.

June 24, 8-10 a.m.
*Spanish-speaking session available.
Sign up now at mpsaz.org/rsvp or by texting MESA to 41411. You will be contacted directly with specific instructions for joining your preferred meeting. Learn more at mpsaz.org/beprepared.
Upcoming Events
First Day of School: August 4th
Season I Sports: All after school sports for Season I have been cancelled at this time.
Sidewinder News
Sidewinder News

Posted by

Susan Bartow

on Wednesday, February 12, 2020 at 2:02 PM (MST)

Spring Newsletter, Literacy Showcase, Testing Dates and Papa Kelsey's Eat Out Night
Principal: Adam Unrein 480-472-4659
Secretary to Principal: Katie Lowe 480-472-4650
Assistant Principal: Shawna Sirois 480-472-4657
Secretary to Asst. Principal: Patricia Schaefer 480-472-4651
Registration: Julie Waldref 480-472-9902
email: jcwaldref@mpsaz.org
Registration available 8:30am - 3:00pm
Appointments also available
8th Grade Counselor: Jodi Kelly 480-472-4666
7th Grade Counselor: Rosie Marquez 480-472-4661
General Counselor: Nicki Waehner 480-472-4662
Office Hours: 8:00 a.m. to 4:15 p.m.
Fax: 480-472-9999
Our Vision Statement...
We aim to inspire and empower our students for success in all aspects of life.
Our Mission Statement...
The mission of George N. Smith Junior High is to support the successful educational process of each student in a safe and orderly environment.
Our staff collaborates to provide opportunities for all students to become college and career ready by developing appropriate interpersonal skills, supporting a positive school culture, and becoming lifelong learners contributing to their communities.
Anonymous Tip Line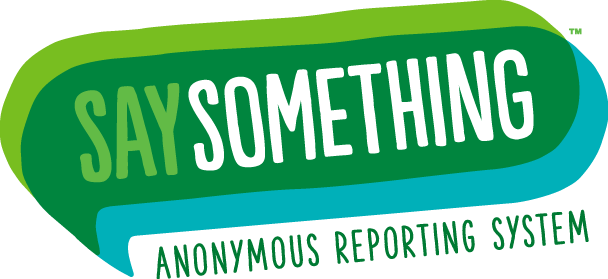 Text or leave a message at
480-331-6282