School Supplies: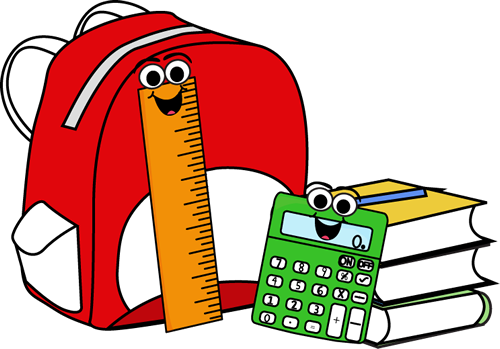 Families,
Thank you in advance for contributing to our class and for helping meet the needs of our first graders! Because I am returning from teaching abroad, any and all extra supply donations are appreciated. Our classroom does not have many of these items at this time. If possible, it would be wonderful to have supplies by Meet the Teacher night, so that I can label items and properly prepare for our first day together. Thank you!
Mrs. Orem
Please do not write your child's name on these items.
Please bring items in a bag with your child's name on the bag.
Supplies for each student:
one red 2-pocket folder with clips for paper (paper folder - not plastic)

one green 2-pocket folder without clips (plastic)

one blue 2-pocket folder without clips (plastic)

one small composition notebook (4 1/2 by 3 1/4 in. )

two WIDE-RULED composition notebooks, preferably black and white

black whiteboard markers

Ticonderoga #2 Wooden Pencils

one box of colored pencils

one box of Crayola markers

one box of tissue
Our classroom is a community, therefore we share many of our classroom supplies. You may contribute any or all of the following supplies at any time during the year. These things will be divided amongst the tables or used by the class as a whole.
Classroom Supplies:
Ticonderoga # 2 wooden pencils *this is a constant, and great need!

glue sticks (white only; large size please)

colored pencils

healthy snacks

tissues, hand sanitizer, antibacterial wipes

black whiteboard markers

black fine point and extra fine point Sharpie markers

scissors
Teacher "wish-list" Items:
Post-its (any color, 3x3in)

colored copy paper/cardstock

construction paper

Crayola markers

black socks (we use these as erasers for our whiteboards)

Crayola colored fine tip markers (not permanent)

manila file folders